JP Bachman – CEO/President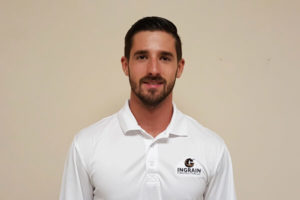 JP's construction career began over 20 years ago, originally working as a stone mason after graduating from high school. After serving in the U.S. Air Force, JP received his bachelor's degree in Engineering. He worked for several years as a manufacturing engineer at Pratt & Whitney but found himself drawn back to construction when he and his wife relocated to the Philadelphia area where he worked for a large commercial construction firm.
JP has worked on projects ranging from small to large jobs and across all industries, including education, hospitality and healthcare. JP is passionate about client service and getting projects done right without client aggravation. JP is responsible for ensuring Ingrain is performing in accordance with its Mission/Values on all projects regardless of size.
Dave Reinertsen – Vice President of Operations/Principal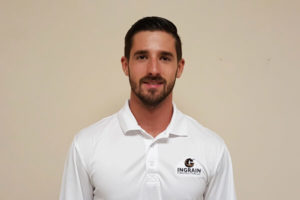 Dave has been in the construction industry for over 20 yrs working in both the field and the office. Dave has bid and managed the full spectrum of construction projects including: Large Corporate Relocations, Healthcare Facilities, Interior Fitouts, Commercial Office Buildings, and Residential ranging from $2M to $75M. In addition, Dave is a LEED AP and Certified Healthcare Constructor (CHC). Dave is passionate about all types of construction and strives to provide a collaborative team approach on every project.
Dave is responsible for the day-to-day operations of both the office and field staff and is intimately involved in every project from preconstruction through construction.
Tom Grab – General Superintendent/Principal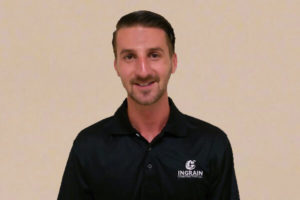 At a very young age, Tom new he would one day become a craftsman. He graduated from Thaddeus Steven College with a degree and carpentry spent multiple years mastering his craft. Tom has extensive knowledge in both residential and commercial building construction and is passionate about ensuring that every detail is perfectly planned an executed on all jobs small or large.