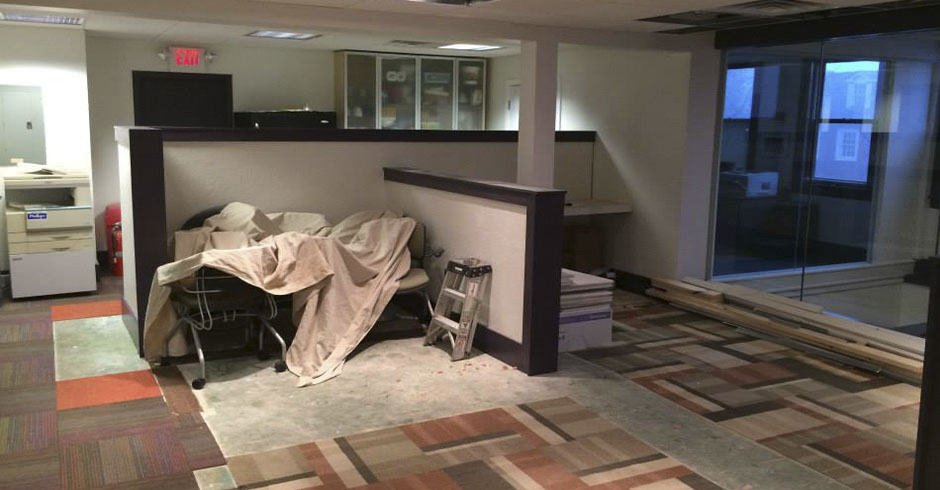 It was a pleasure when the fantastic team at MM Architechts called us to work on an internal project at their headquarters. Through specific methods, we reconfigured the entire office and conference room, Demolished walls, moved glass panels, relocated the conference room from upstairs to downstairs.
We even built custom desks to suit their needs.
The project required hanging drywall, custom trim, drop ceilings, and flooring.